The information in this blog is true, however, an experienced Realtor has the same tools to conduct business in the same fashion as the resources provided in this article.
More than three-quarters (75%) of all homes currently on the market will sell below asking in 2019, according to an analysis by Knock, the home resale company.   
Courtesy of Knock
In the South, where Knock and other iBuyers have carved inroads, a remarkable number of homes sold below the listing price in 2018, "with New Orleans and Jacksonville, Florida, among the top underperforming cities. Miami topped the list with 85 percent of all listings failing to sell for asking."
By looking at on-market listings and sales trends across the country, Knock determined that 62 percent of all homes sold below asking price in 2018, according to a national forecast on Wednesday. Now, the company projects 77 percent of all listings will sell below asking price in the first quarter of 2019.
To arrive at the predictive findings, Knock looked at 484,843 active listings in 45 metropolitan areas in the weeks leading up to November 30, 2018. The historical data, which Knock sourced from Attom Data Solutions, is then aggregated and compared to the probability of different sale prices.
"While there's no denying that home prices have been steadily on the rise, list prices are clearly increasing above realistic levels, as corroborated by the study's findings that over 60 percent of homes sold well below their original list prices in 2018," Knock Economic Advisor Paul Habibi said in a statement.
Take the results with a grain of salt, however, as Knock would seem to benefit from the findings of its own study. The company offers customers the ability to 'trade-in' an old home for a new one for a fee. So the idea that homes are selling below their asking price on the open market, and that this will continue, would bolster Knock's argument to customers to eschew listing homes for sale and instead sell to Knock. Better yet call me "Dan Swing" for a fair solution to make your deal happen!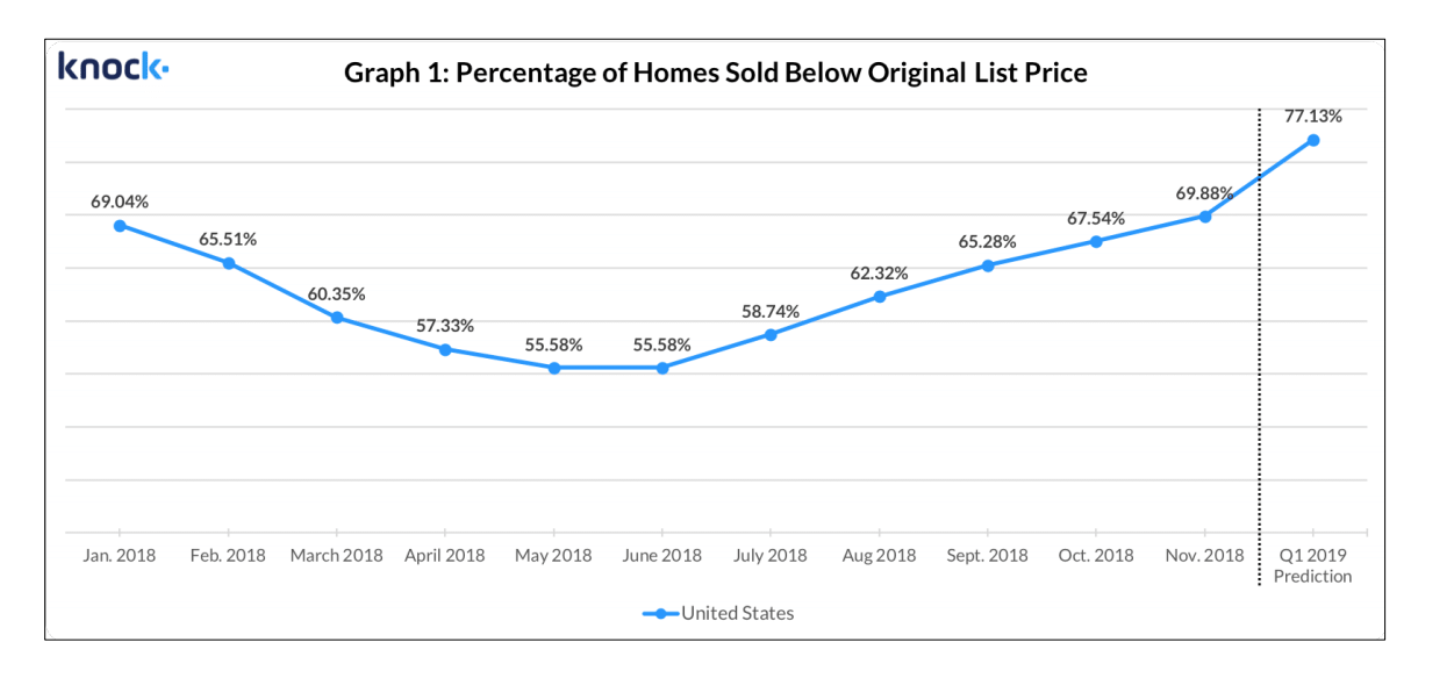 Courtesy of Knock
While homeowners frequently set asking prices high to leave room for negotiating, the report suggests lower sales prices reflect sellers' inflated confidence that their homes will sell for more than they're worth. Such confidence has increased as home values grow, but, in reality, homes that spend extended time on the market are more likely to sell below asking price. In November, 92 percent of all properties that spent more than two months on the market sold for less than the asking price, according to the Knock analysis.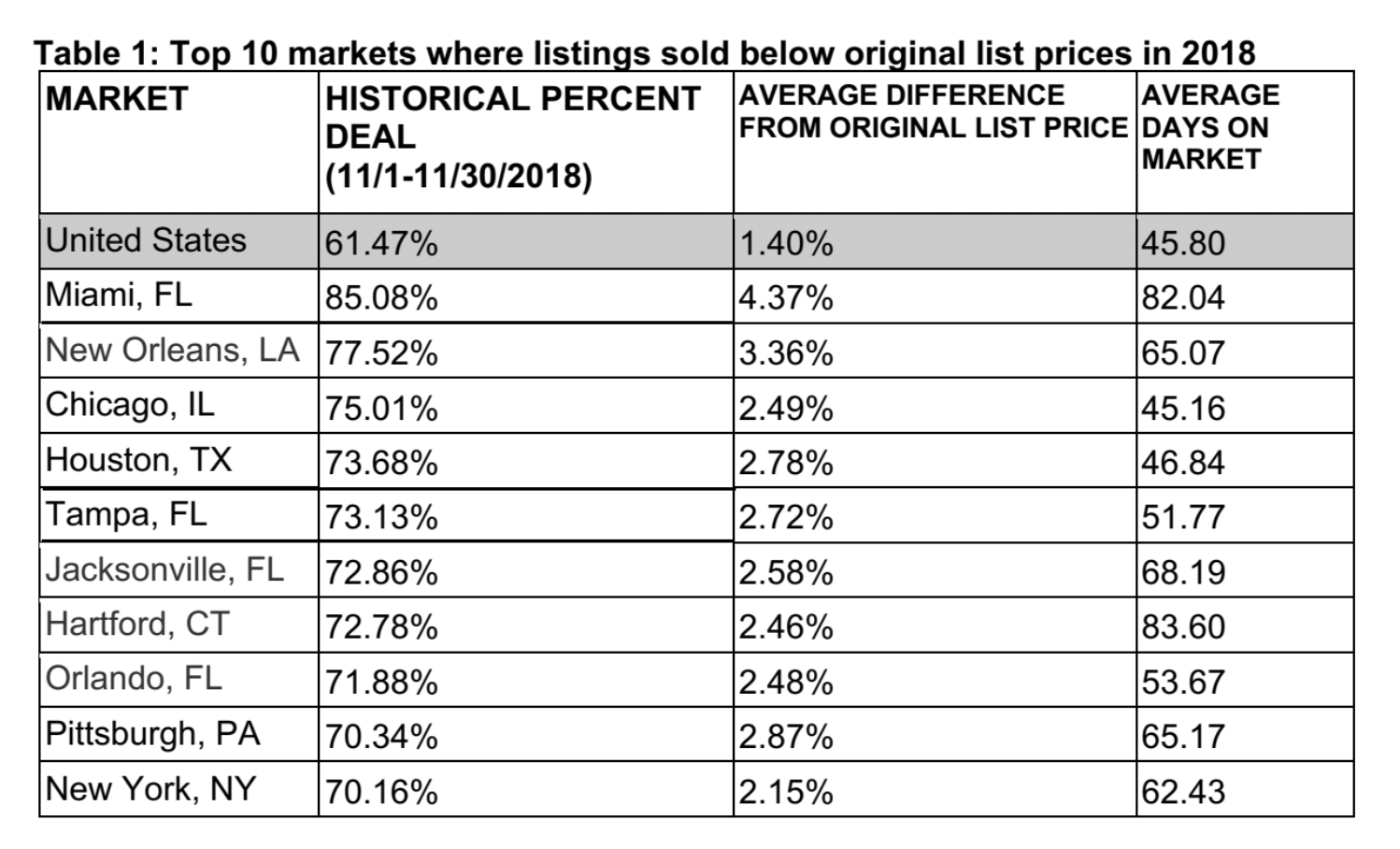 Knock CEO Sean Black said the findings show how some homeowners undermine themselves by holding out for buyers willing to pay higher prices.
"One of the greatest roadblocks to market fluidity is these consumers' inability to afford their next home while selling their old one," the report reads. "By providing them with transparency into pricing patterns and insights into where they can find the best deals through regular national Knock Deals Forecasts, Knock aims to help more sellers move into their next home more quickly, increasing inventory and overall market fluidity."